The last weekend of April, I went on a bus trip with Ford City and Kittanning High School to New York City. I am so glad I have dogs, I would never want a teenager, especially like a certain foursome on the trip. Enough said.

Our first stop was a tour of Grand Central Station.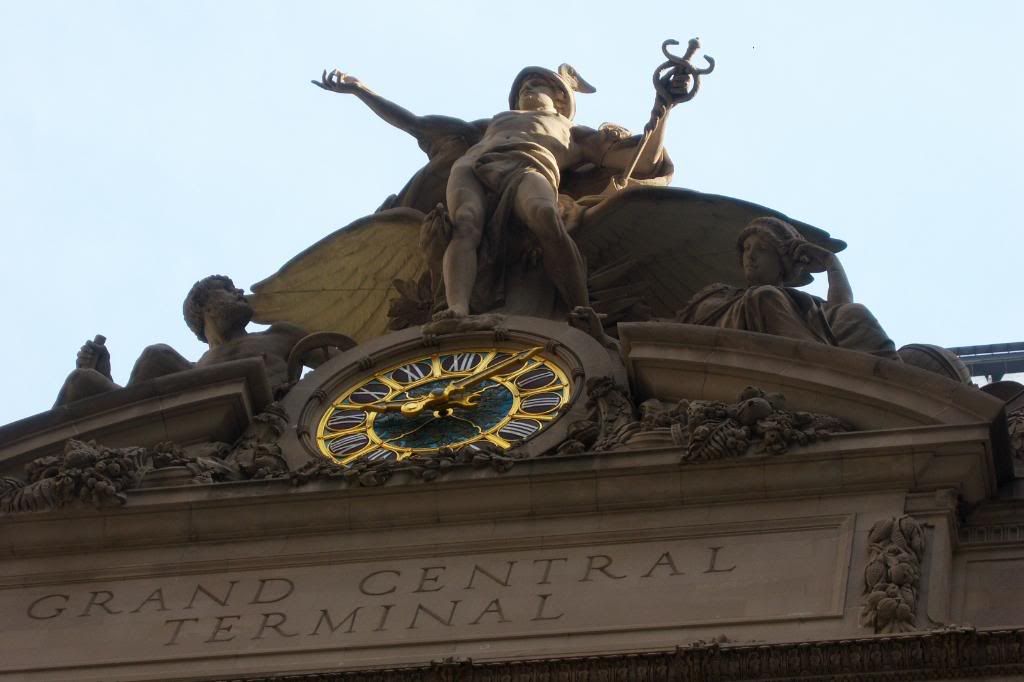 The view inside was stunning. Lots of people hurrying everywhere. Light was coming through the windows and shining on a very large American flag.
These lights were fashioned after Faberge eggs. They are actually made of gold.
There was a flower stand inside. Notice that all of the customers are of the male gender. Wonder what they are all in the dog house for?
It was cool to see the horse and buggies. The horses seemed oblivious to all the people and traffic around them.
Next stop, Times Square. That place it nuts. Busy, busy, busy. There are so many marquees, lights, etc., it is like Las Vegas on acid.
I have no idea who this dude is. I didn't even notice him when I was talking the picutre. Once I uploaded all my photos, I found him. He sure looks pissed off. Bet his wife is shopping and left him to sit there and watch traffic.
We ate dinner at Applebee's. Going upstairs to our table, they had movie memorabilia on the walls. I saw a photo of Marilyn Monroe. I attempted to take a photo myself, and of cours, cut off her head.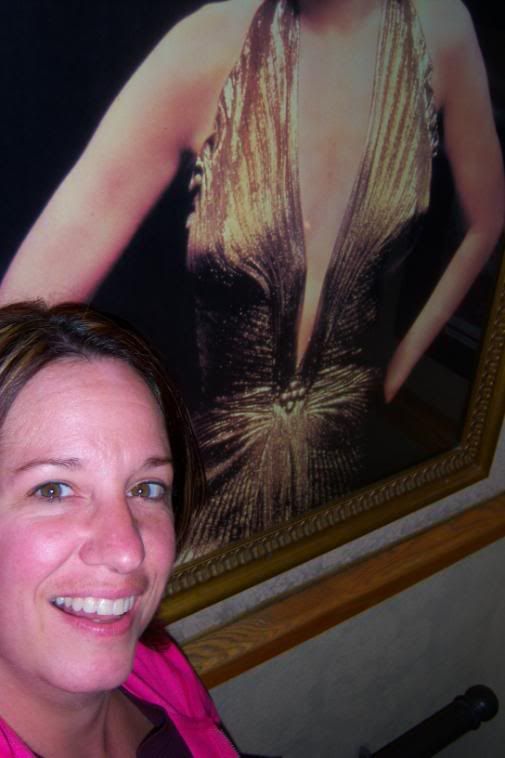 One of our meeting places was St. Patrick's Cathedrial. It was so beautiful inside. This was where Jackie O's memorial service was held.
I said a little prayer for Nancy and lit a candle for her. Her candle is the one in the middle, kind of by itself. Nancy would have loved this church.
We visited Central Park. It was all blooming and gorgeous!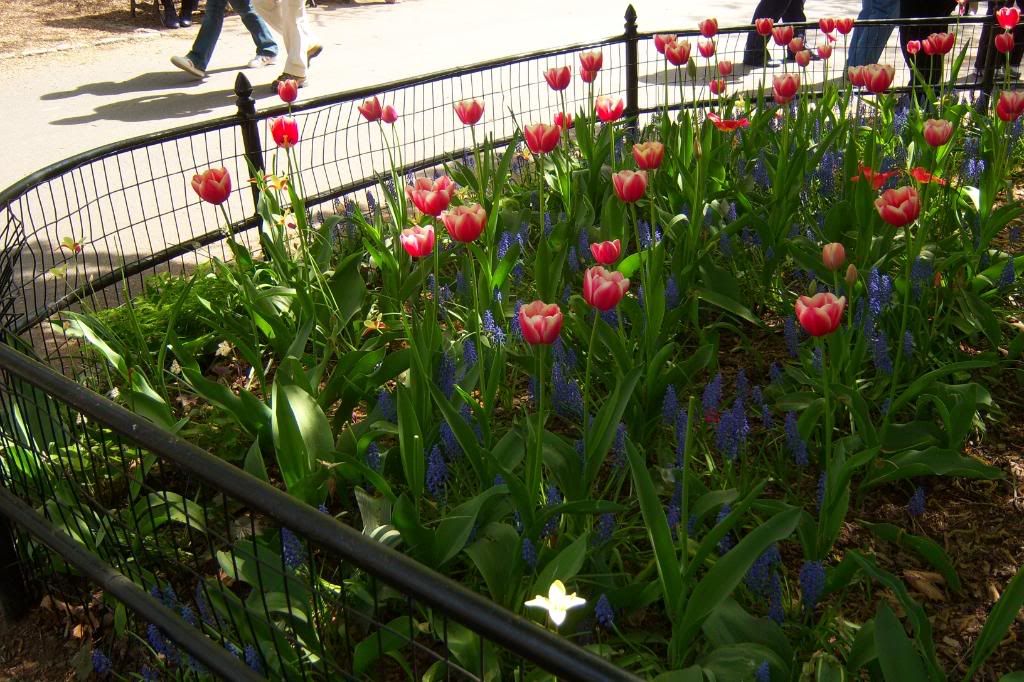 This sculpture was titled "Romeo and Juliet"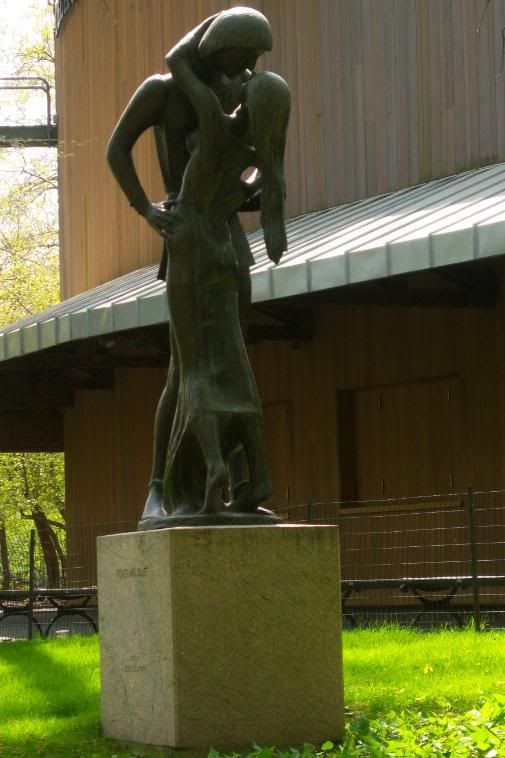 The gondolas were out!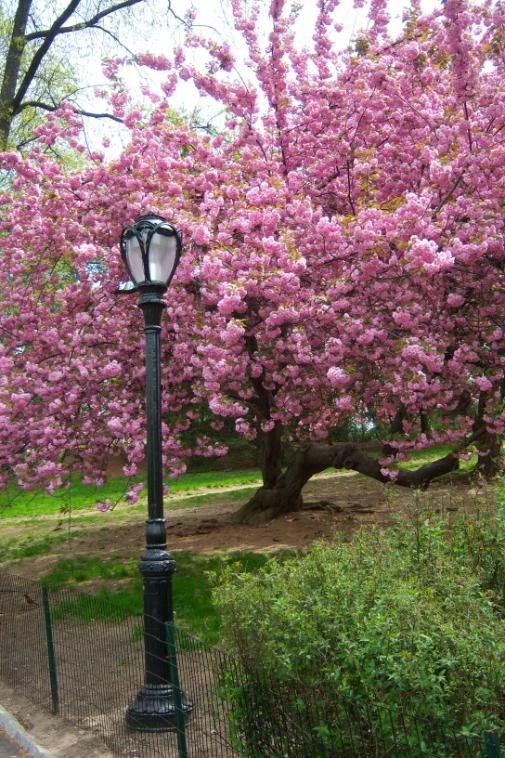 We saw a lot of animal life. There were a pair of squirrels that were very comical. They were not afraid of humans at all.
In Chinatown, they sell the baby turtles as pets. Lots of people were walking around with them in the little, plastic carriers. I found out where they all end up! In the ponds/lakes of Central Park! No kidding, there were thousands of them sunning themselves and swimming.
This is the entry way of the apartment building, where John Lennon was shot.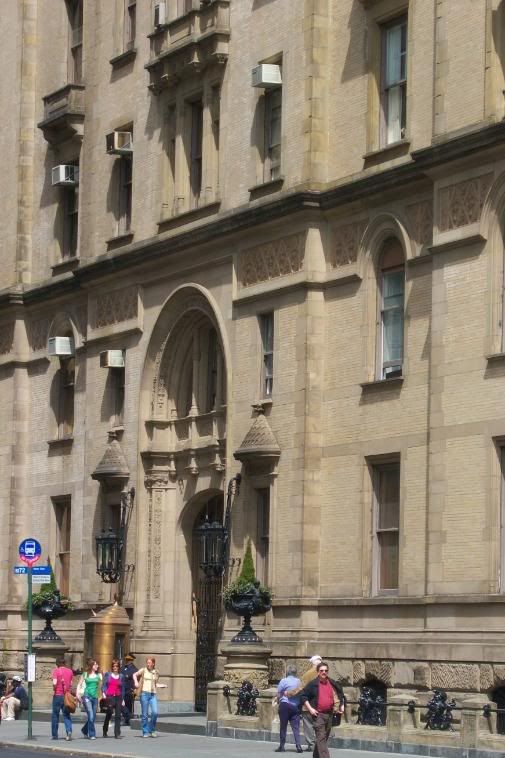 We visited Strawberry Fields in Central Park. It is a memorial for John Lennon, a very quiet, peaceful place. A homeless man decorates the memorial, daily, with old flowers that he gets from vendors.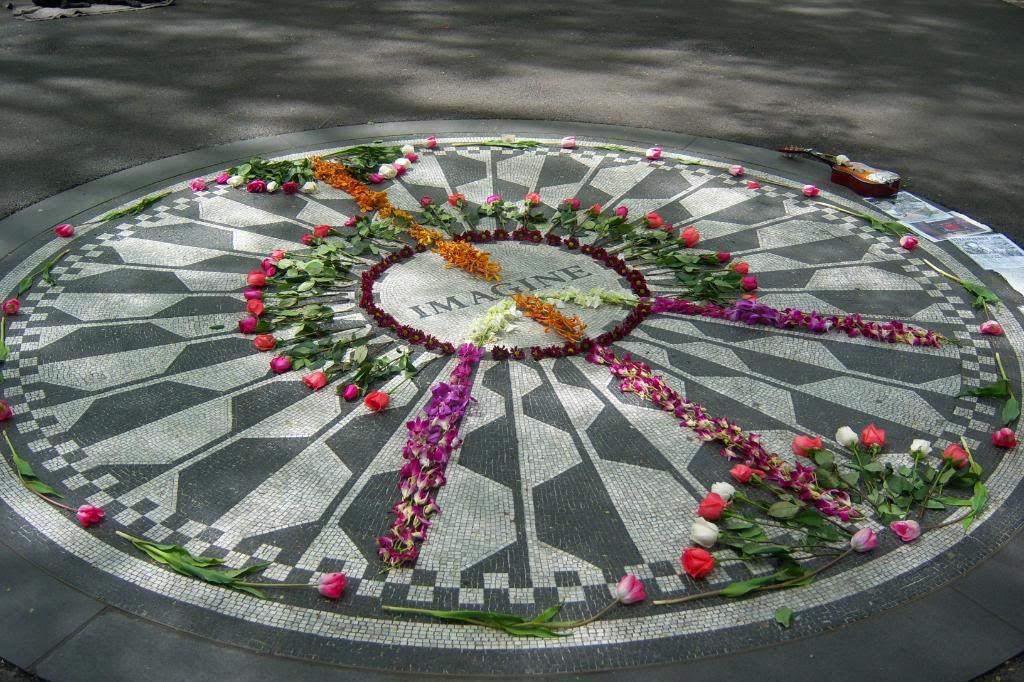 He has a dog. I noticed him right away. He looks very well taken care of. He even has a blanket to lay on.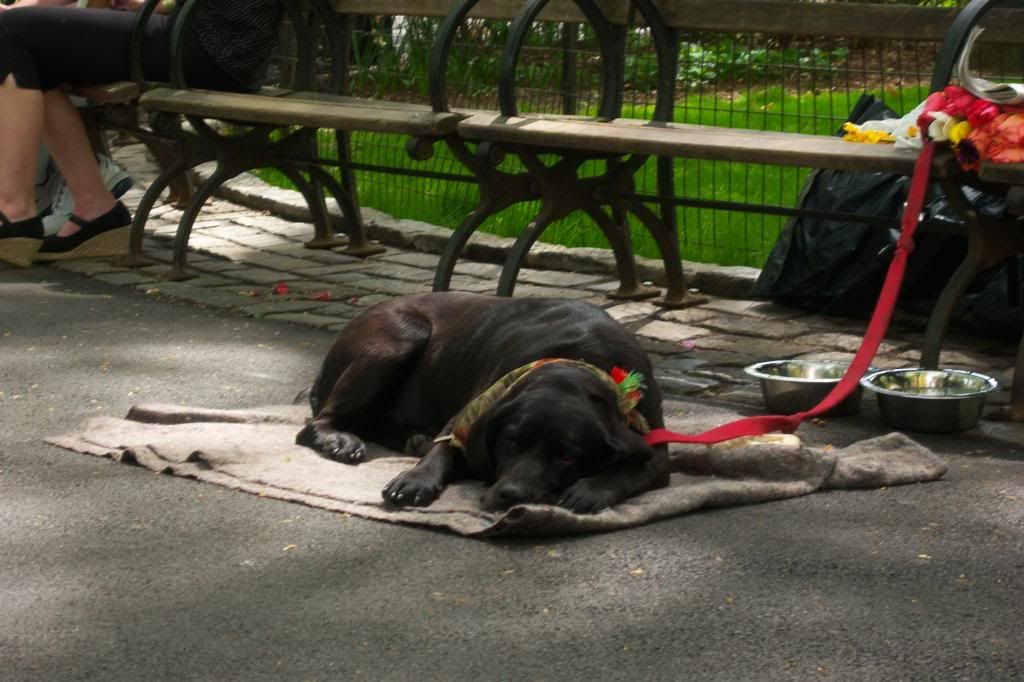 We went to see Wicked and it sure was "wicked" awesome! I've been obsessed with The Wizard of Oz since I was a kid. I will have to write a separate entry about that someday. Our seats were in the last row, however, they were still awesome!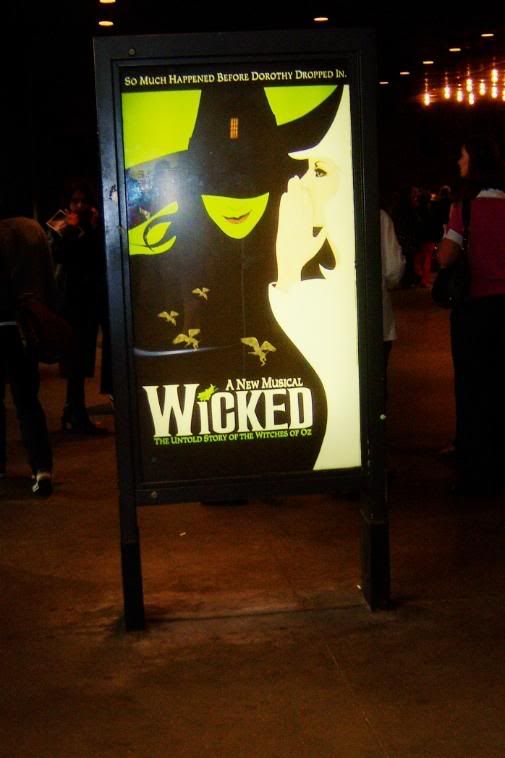 Shopping in Chinatown was crazy. You would go into these stores, looking for designer purses and then the walls would open up to a hidden room where they have the "good" bags. There were also all the guys with purses in suitcases.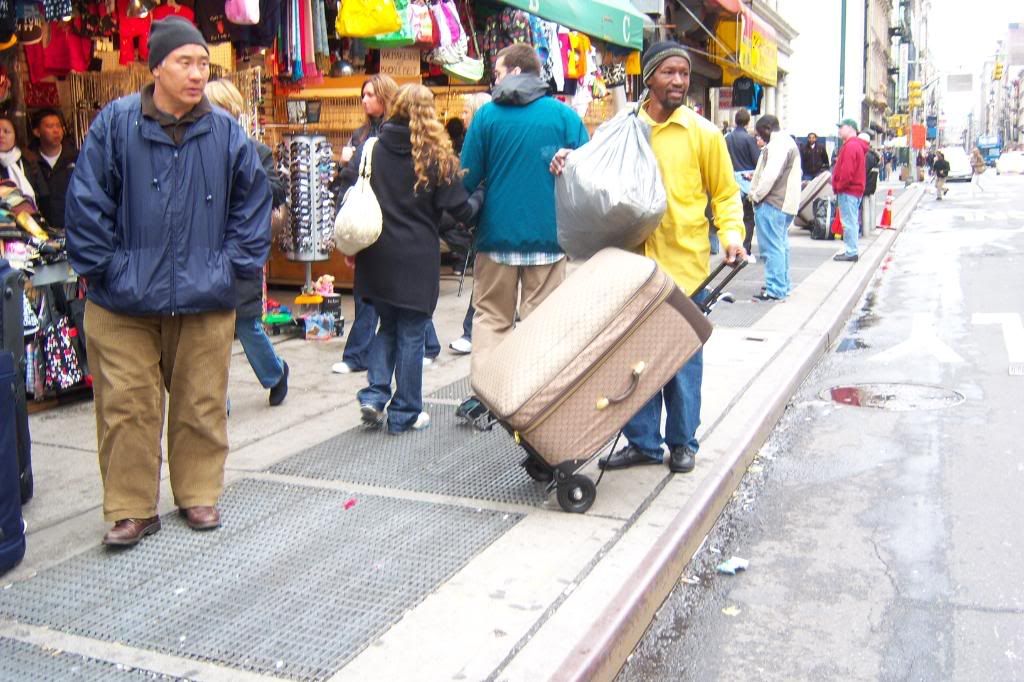 We were standing on the corner, watching all the "suitcase" guys in action, when all of a sudden, they closed them shut, fastened them and started walking into the crowd.
It was because the police were coming. After I took this photo, the window rolled down, and the officer said to me "No pocketbooks today, ladies". He then smiled and winked at me, it was priceless! Ten minutes later, the suitcase guys were back in business.
We went to the top of the Empire State Building.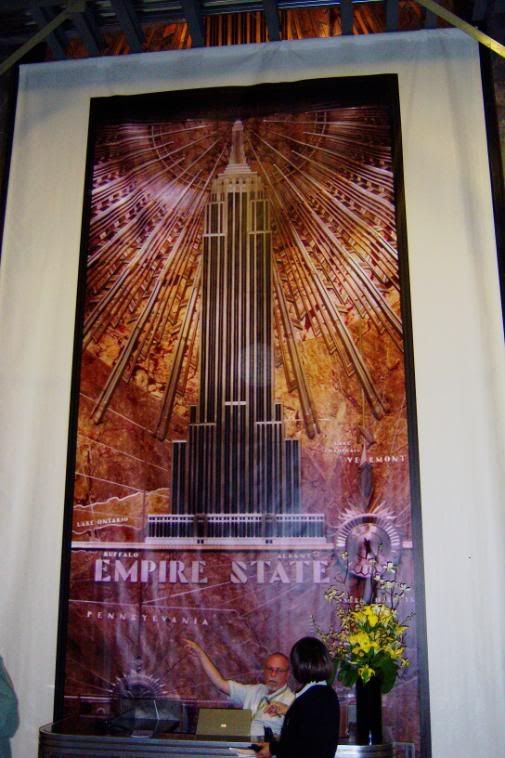 The view was spectacular from up there!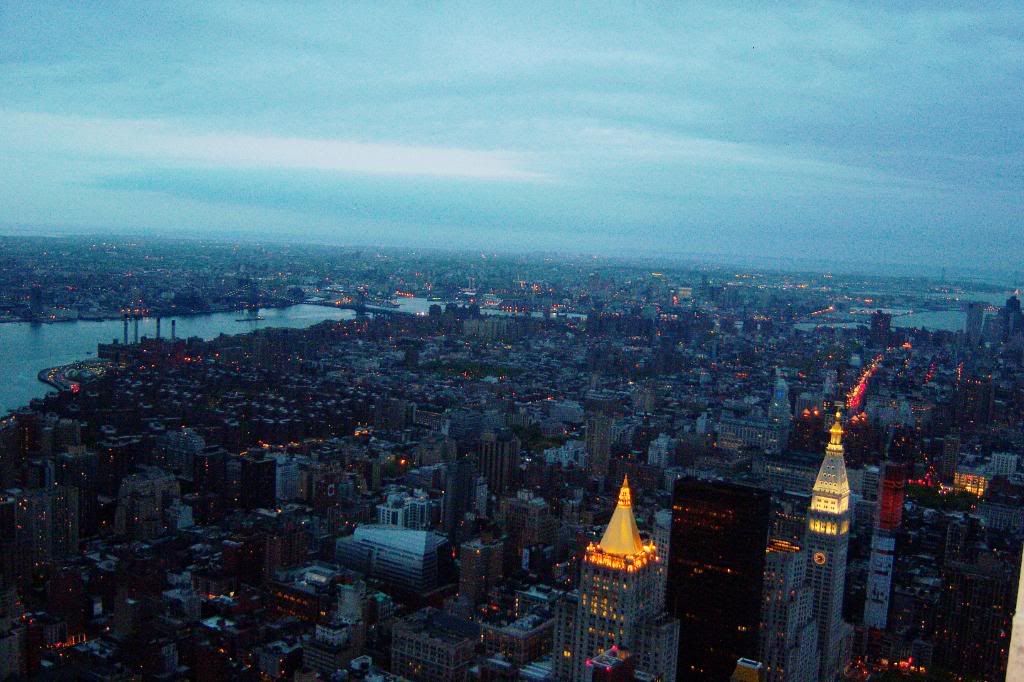 The last two photos, were taken on the Brooklyn Bridge. The skyline at night was awesome!