Travis has been with us over a week now. He is fitting right in! Every time I think that Travis has ADD when he goes from toy to toy to toy, I remember that he spent the first 13 weeks alone, in a guinea pig cage with NO toys at all!
Riley FINALLY warmed up totally to him yesterday. The living room floor turned into Romper Room. Riley body slammed Travis a couple of times and Travis seemed to enjoy it!
Things are going great and I am so happy to give this precious pup a second chance at life and give Riley some companionship!
Walk time is our favorite times of day

Snow feels so good on your belly!

Trying to rip Camel's legs off!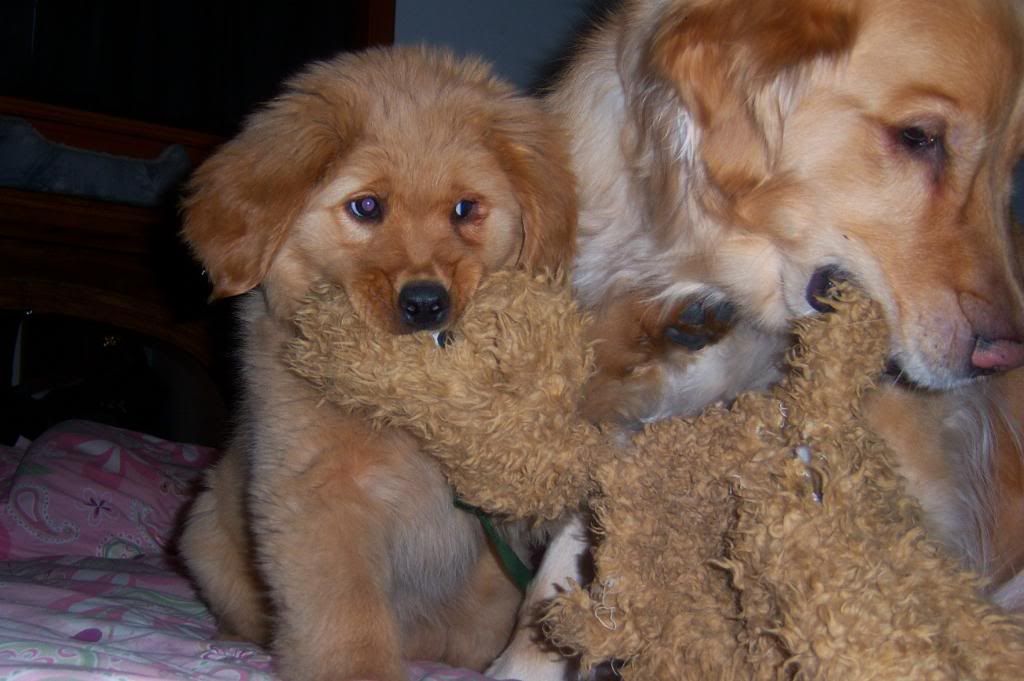 Please, no more photos!

Nothing BUTT Golden Retriever!