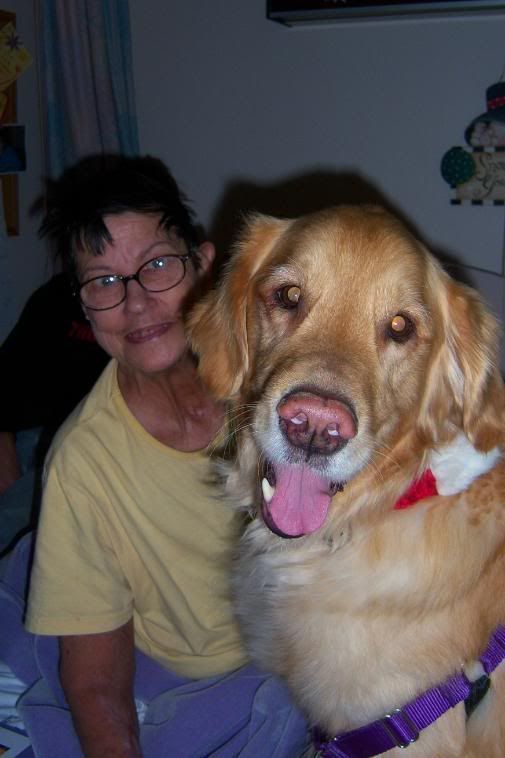 Riley had a jammed, packed holiday week. It started on Christmas Eve. Riley went with us to visit my Mom in the nursing home. This was his first visit to this home. He was a perfect gentleman, despite trying to jump on Mom's bed and steal the little old lady that shares her rooms' baby doll. It is so great so see the joy on my Mom's face!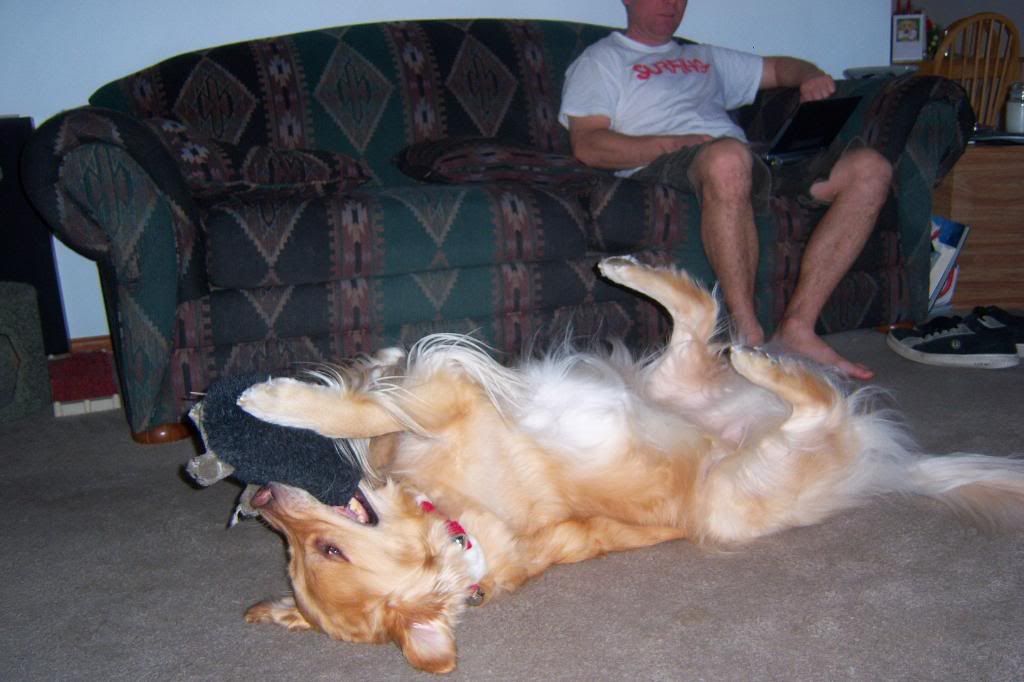 He then spent the evening at home doing the Hootchie Cootchie on the floor, much to our delight. He always does the HC with a toy!

Christmas morning arrives! Riley checks out all the presents under the tree with Daddy and tries to read which ones are his!

He opens all his packages by himself. He also doesn't touch anything that isn't his! No wonder Santa was so good to him this year!

His favorite gift is a 20" grunting gorilla. He immediately thrashed it about and made it make all the noises it's capable of. After awhile, poor gorilla was violated! Riley always "LOVES" his toys too much! LOL

New Year's Eve I couldn't stand it any longer, I just HAD to give him his Valentine's gift early! Yes, he violated the pink caterpillar as well. The holidays are tiring, so Riley does something else he always does, uses his favorite toy as a pillow!!

Happy New Year everyone!!!!!