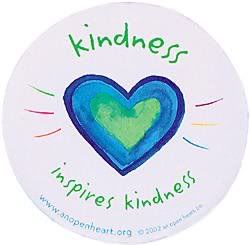 I conducted a social experiment yesterday. I've always been a friendly person. I grew up in a town where everyone knows everyone. Everyone always greets everyone, usually by name. I've come to the realization that maybe my community is another planet when it comes to this area.
When I head out to the city for a sporting event, concert or amusement park, my goal usually was to make anyone who made eye contact with me smile. My friends usually make fun of me, but I am almost always successful. People genuinely smile back. A few, smile back, with the look that says they think I am crazy, but they smile back.


Yesterday, I decided, I wasn't feeling like being the World's Greeter. Instead, I opted to just give a smile to people I know and see what happens. Sadly, nine out of ten times, I was ignored. I was ignored by people who are supposed to be acquaintances. I can't really call them friends, now can I? Friends would never do that. How is it that I can make a perfect stranger smile back at me, but I can't get people I know to acknowledge me unless I do it first?


The whole experience made me feel very insignificant. It was almost like I didn't exist. It was sad.


I hope that today, when I return to being the World's Greeter, that I make you feel significant when I greet you, by name and give you my smile. It's called kindness and respect and it's something that is lacking.


I want everyone to join me and become World Greeters. Make someone smile. Make them feel special. Spread a little love. Try a little kindness.