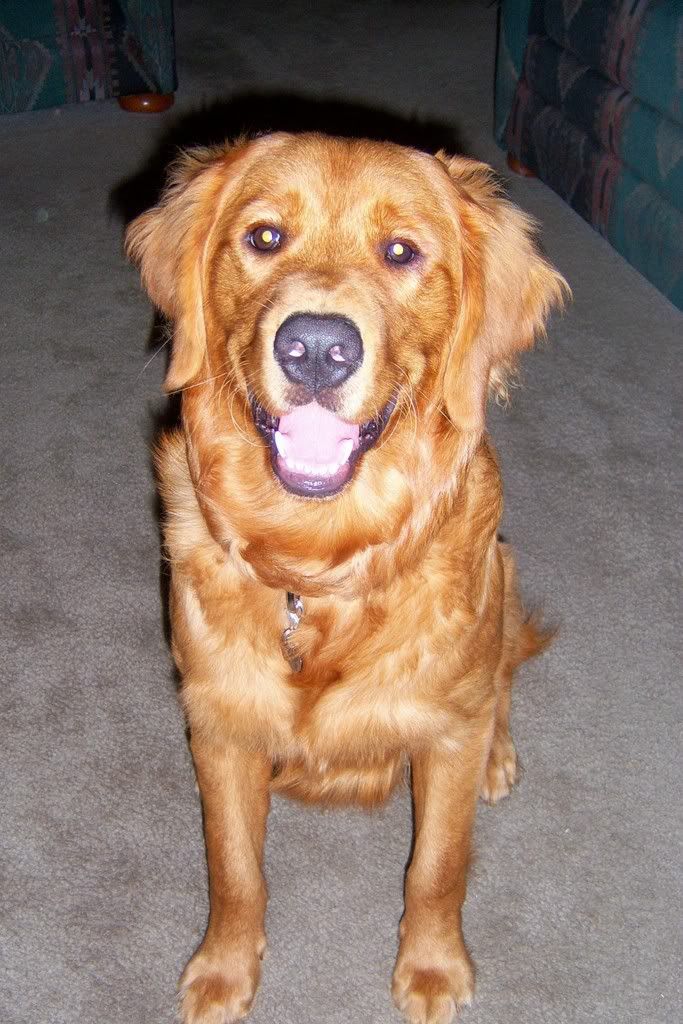 Travis will be attending Goldstock Labor Day weekend. He is running for Sweetest Boy. Votes are dead presidents! I plan to go into Goldstock with his Voting Can stuffed!!! Travis' votes will be going to Golden Friends Rescue Fund, which is the fund that was started due to his rescue.

TRAVIS' STORY

Travis was found on an Amish farm at 10 weeks of age being housed in a guinea pig cage. His eight siblings didn't survive, his mama didn't produce enough milk. An angel by the name of Pam Patton, a fellow member of the Golden Friends Forum found him. She informed all the forum members and we quickly raised the $300 that the farmer wanted for the puppy.

Nick and I decided to adopt Travis and reimbursed the Forum for his cost. It was then that the Golden Friends Rescue Fund was formed so that we didn't have to scramble for funds whenever we found another dog in need.

Please help Travis earn the honor of Sweetest Boy! In turn, you will be helping other Golden Retrievers like Travis!


Vote for Travis here
and get a FREE "BUTT"on!