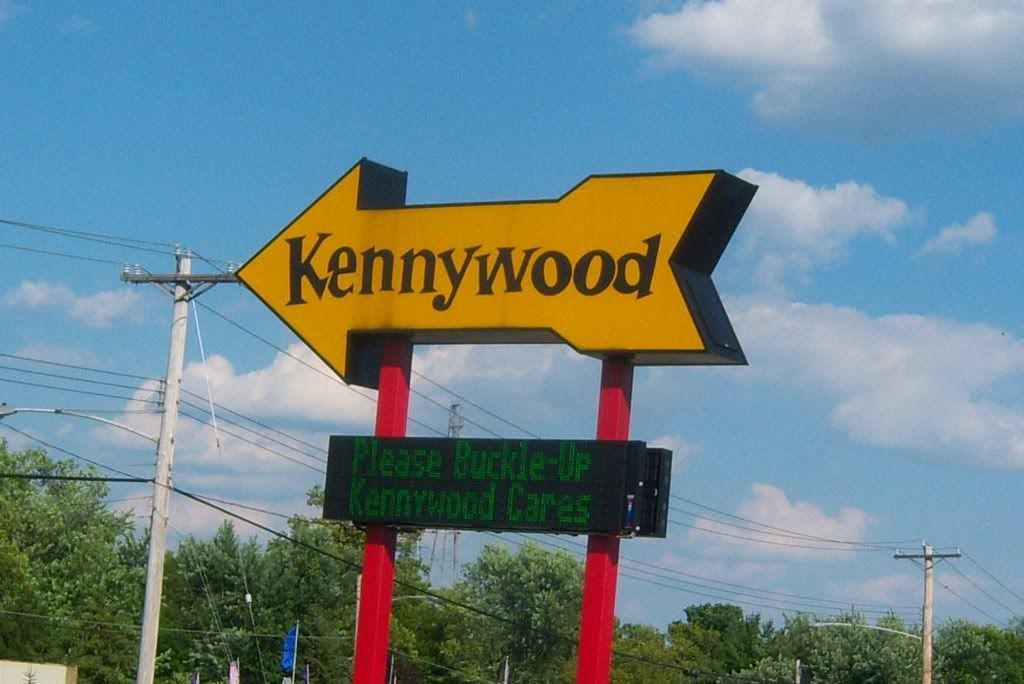 As a kid, we would trek to Kennywood every July for the Ford City Community Day Picnic. It seemed like everyone in town would be there.

As I got older, I wasn't able to go on Community Day. Nick and I would go when we could. It's been a few years since we've made it there together, so I was excited to go on Monday. Both of us are off on Mondays and I usually have team practice that night, but we don't have practice the week after we bout. So, plans were made to go.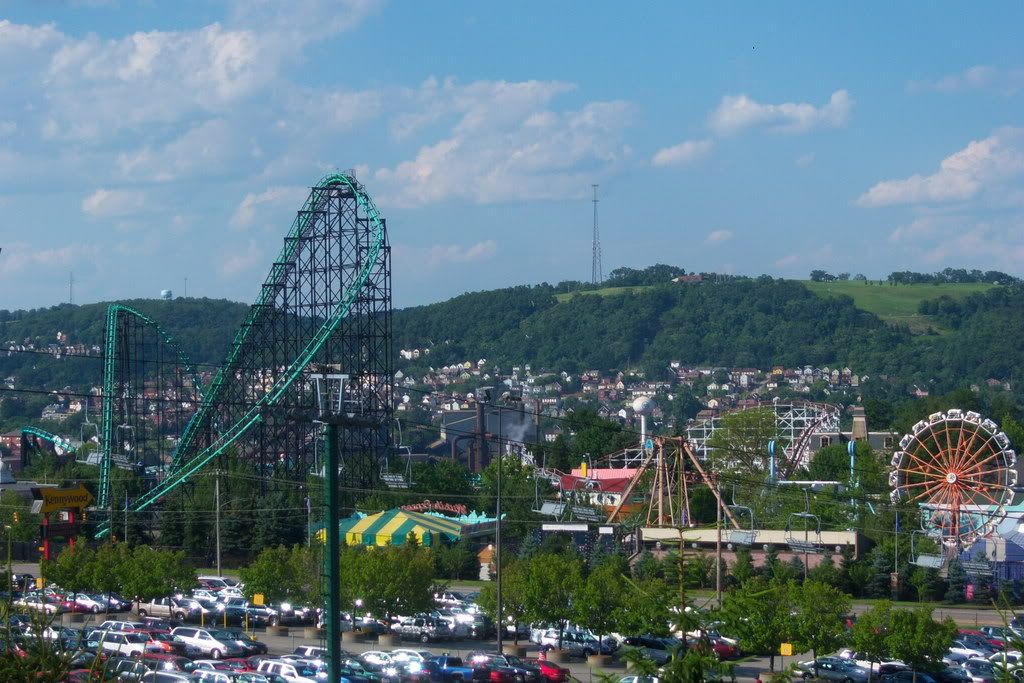 Kennywood has great rides, especially roller coasters. It is a great park that is set along the river. Kennywood encourages picnickng. People come in with coolers and pick their spot at the many pavilions in the park.



While in line for The Exterminator, we encountered this family. We felt like we were in the security line at The Pittsburgh International Airport with all the luggage this family was towing. They periodically, pulled snacks from their cooler while in line. I guess they didn't realize that there are pavilions or better yet, lockers, so that you don't have to lug all that stuff. The best part was the "feminine products" that were in the mesh area on the side of the cooler.

My biggest pet peeve about Kennywood is the people who run around in wet clothes from the water rides. I don't ride these rides, because I don't like walking around in wet clothes. Nothing pisses me off more than having to sit in a seat that was previously occupied by one of these assholes.

Don't even get me started on the ones that run around the park in their swimming suits. It's KENNYWOOD, not SAND CASTLE. I mean, sure, wear the top, but put some shorts on for goodness sakes! Yoy!