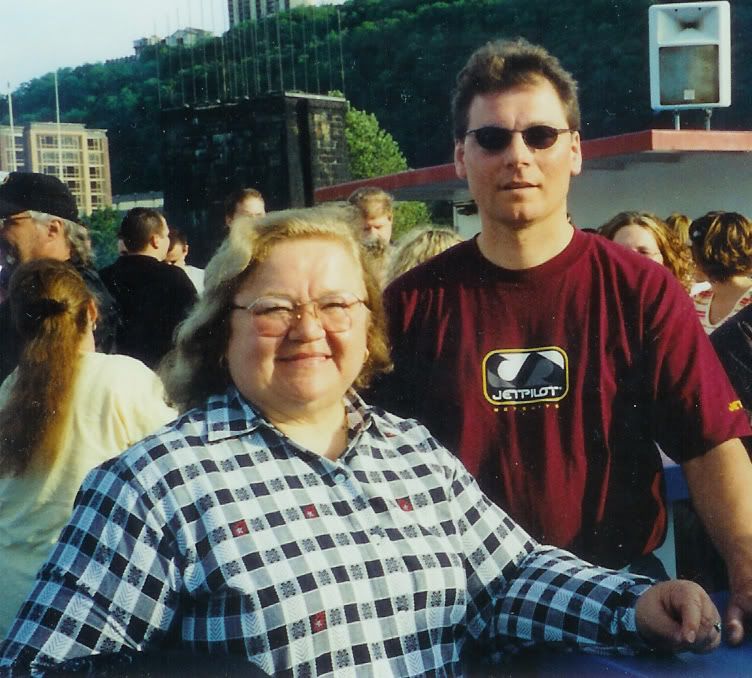 I can't believe that it's been a year since we lost her. I was at roller derby practice when the call came in. I got the message about an hour later. I drove from Glenshaw to Kittanning in like 20 minutes. I was too late. Nick's mom was already gone.

We've muddled through all the special days and holidays. Mother's Day was rough. This photo was taken in 2001. We took Nick's parents to a Pirate Game for Mother and Father's Day. We were all excited to see the new ball park. We were on the Gateway Clipper when I snapped this.

I still miss her terribly. So much has changed since she's been gone and most is not for the better. I've been the family matriarch for one year now. They have been awfully big shoes to fill.


Nancy never forgot my birthday. She always sent me flowers and got me a nice gift. In return, I always made sure that she had flowers and that she got a cake. It's funny how sometimes people try to do things for people after they are gone, like they are trying to make up for things. I made sure she got her flowers from me. This is something I totally would have done if she was still with us. She loved pink flowers and loved roosters.

I know she knew how much I love her son. I hope that she is looking down upon us all, helping to guide us in our lives.