If I had a dollar, for every time this summer, someone asked me for the recipe for my dessert, I would be rich!! My dessert can be made numerous ways. I learned it and adapted it from a recipe that Kylie's dad Bruce makes all the time. Thanks, Bruce Shaffer!


It's quite simple to make. You need two boxes of instant pudding, any flavor, milk, graham crackers and Cool Whip. The dessert I am making today is using regular graham crackers and coconut creme pudding. My other favorite is pistachio pudding and chocolate graham crackers. You can make a low calorie version by using sugar free pudding and two percent milk.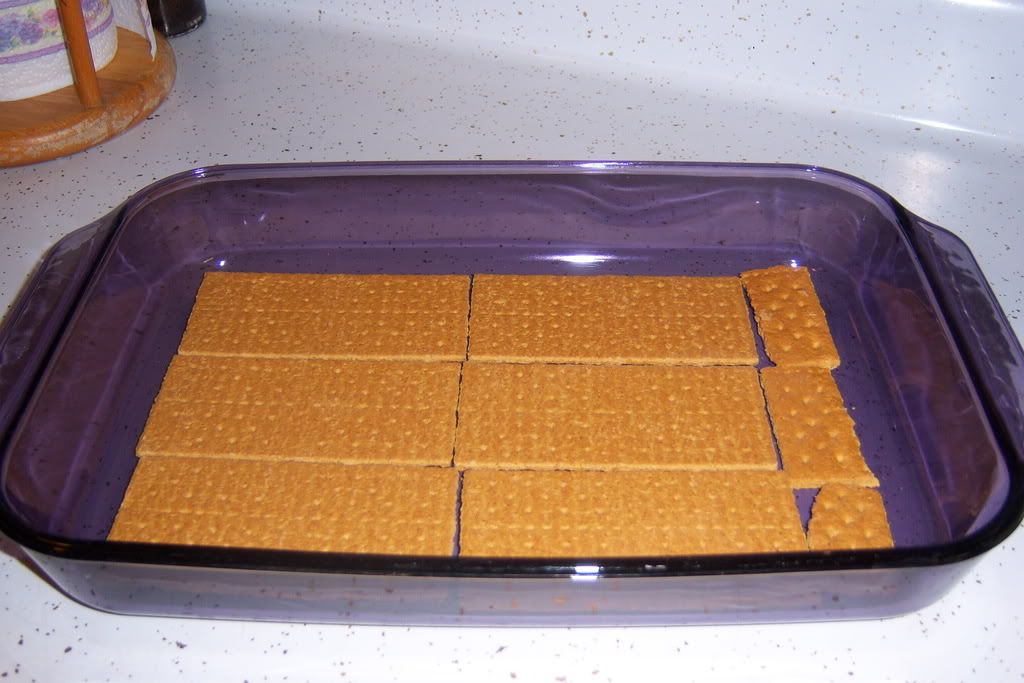 Line the bottom of your dish with graham crackers. Do not adjust your computer screen. YES, Rhonda owns purple Pyrex. Shocking, isn't it?


Mix the two boxes of pudding as directed on the box.


Pour pudding over the graham crackers.


Add another layer of graham crackers.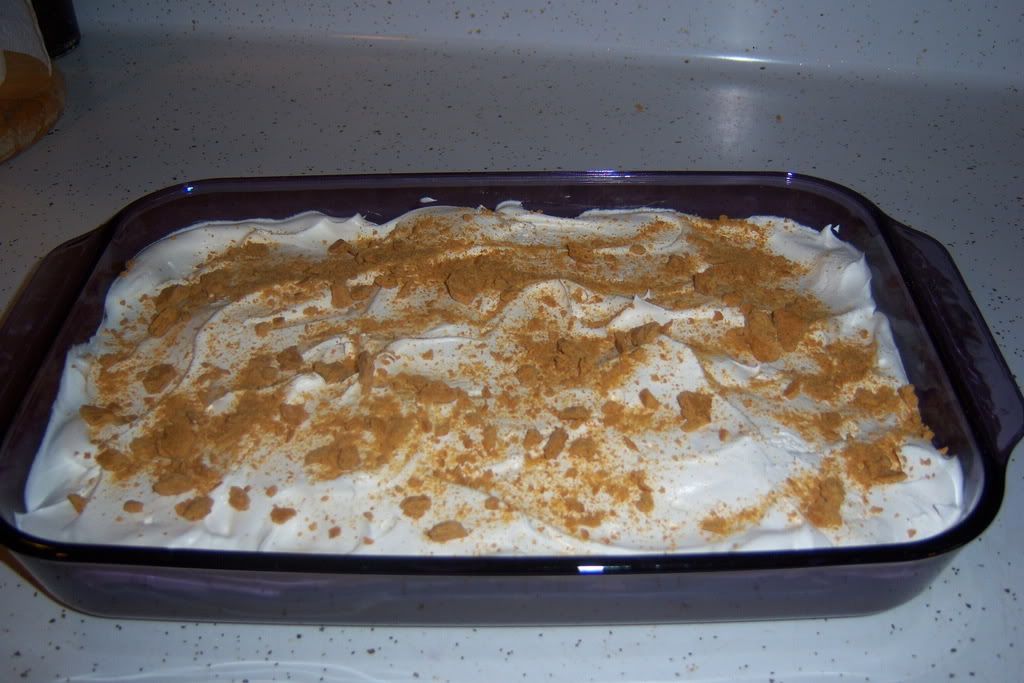 Top with Cool Whip and graham cracker crumbs.


Chill for a couple of hours. This is the end result. The graham crackers take on the moisture from the pudding and Cool Whip and it turns into a creamy cake-type consistency. YUM!