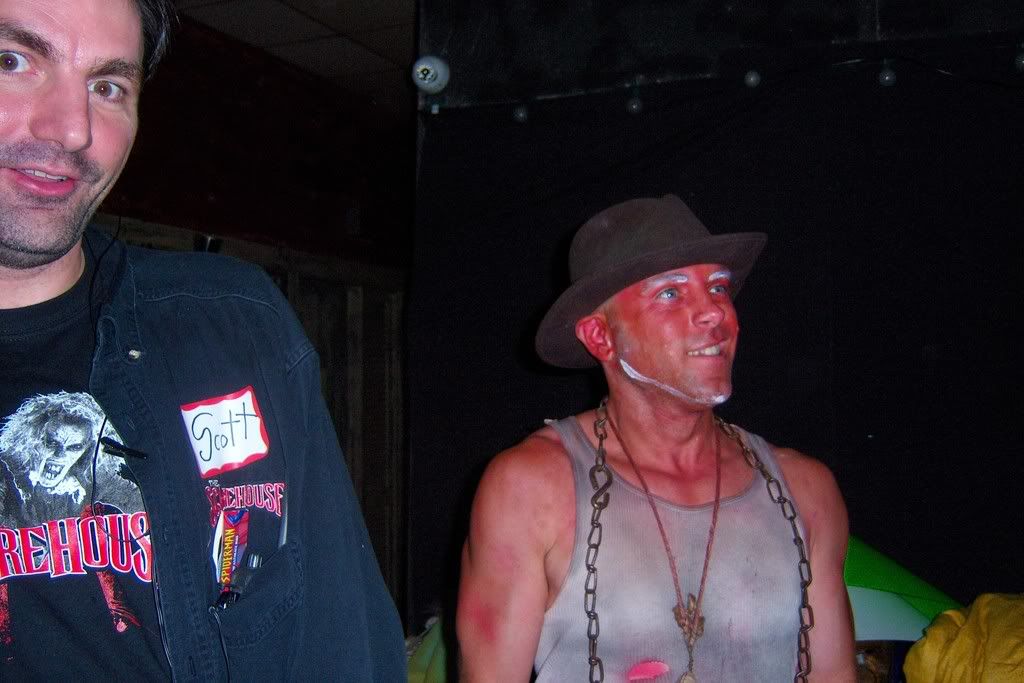 Last night was the orientation for Scarehouse 2008. I got to see some old friends from last year and there are lots of new friends to be made. Some current friends are working there this year too like Maida Steel, BB Basher, Encore and Tia, my Derby Demon mentoree. This season is going to be a lot of fun.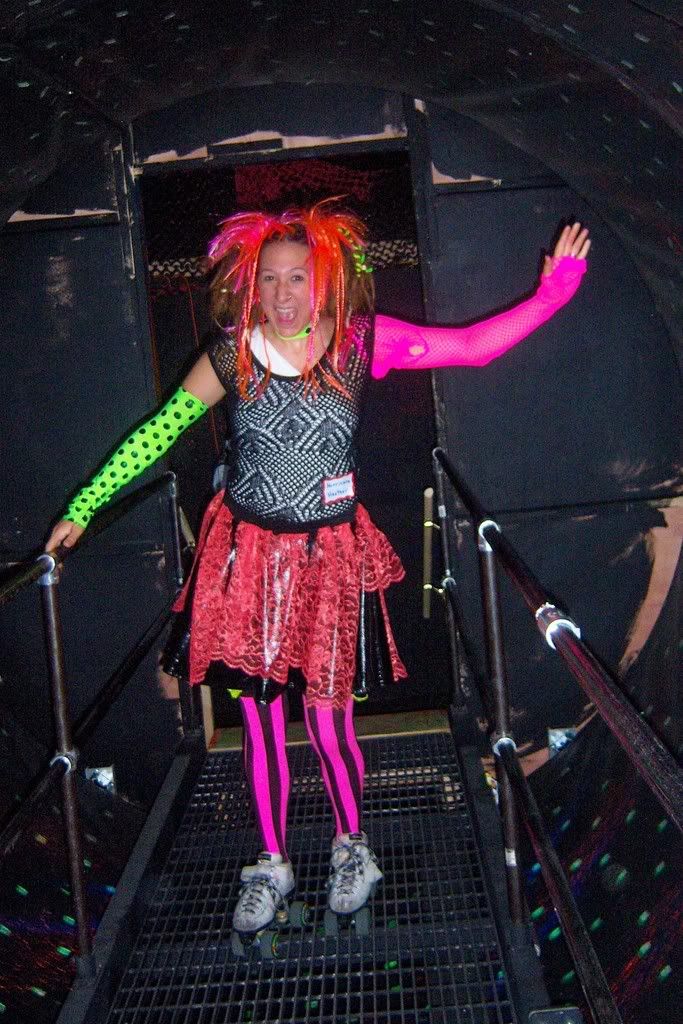 Hurricane Heather will be in the new area Delirium 3D. She looks even more outrageous than ever. Maida Steel will also be in that area. This is an awesome new addition to the haunt and they made some nice changes to the other two haunts at the site.
They have revamped the customer service department, which I am a part of. We have comprised "The Broad Squad" and we will be doing everything to make sure that every guest is well informed and has the least wait time possible. Double D, shown here by a really cool painting, will be at the ticket booth, once again, this year.
I will be reprising my role as Drewcilla the RIP girl. I will be selling the RIP Passes, that allows you to skip to the front of the line. There will be limited passes available on Friday and Saturday nights. For $17, you get into all three attractions, $25 gets you all three attractions and NO WAIT! Last year, there were nearly three hour lines at some point, it is totally worth the $8 extra dollars.
Just so you know, I don't get a commission or a kick back for every RIP pass that is sold. My paycheck isn't affected if you choose to upgrade or not. So, if you are offered one of the limited RIP passes, you may want to take advantage of it and not waste a big amount of your evening waiting in line.
I got to tour the haunt last night without a lot of the extra stuff on. That was good for me because I don't do haunts very well. It was still scary with the lights on.
Katy Perry may have kissed a girl, but "I" licked a clown.......and I liked it!