Travis and Riley had a slumber party last weekend. We had our friend, Tammy's dog Lexie Saturday until Wednesday. The boys always love when Lexie comes over. When Mr. Bruises and I go away, the boys go to Lexie's house.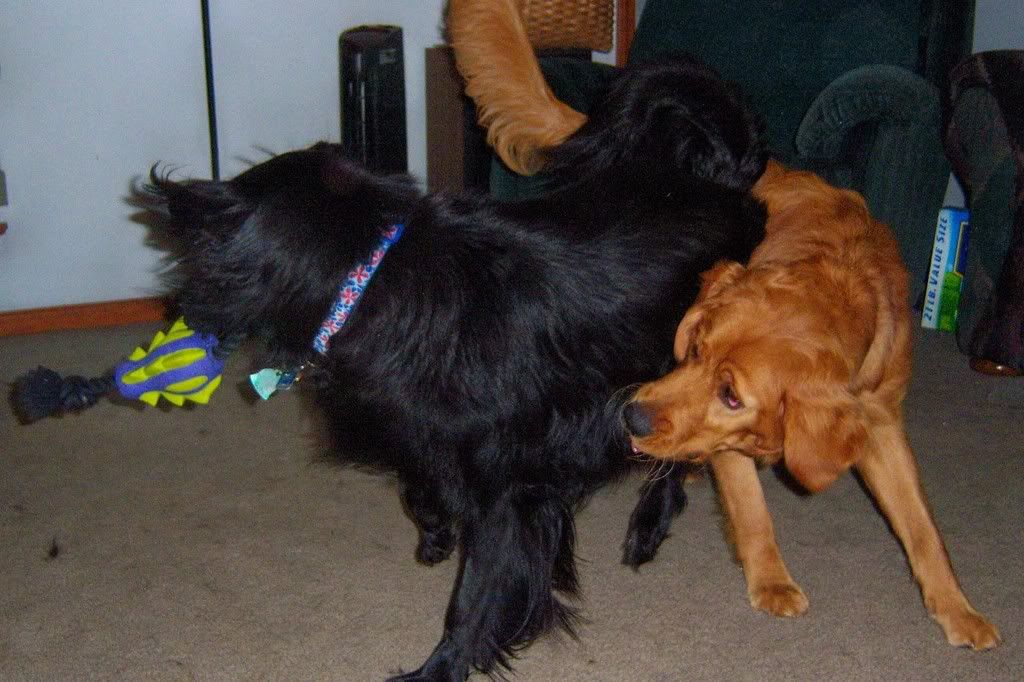 It was quite entertaining, each evening watching the high-jinx happening in the living room. There were countless games of tug, chase and a few other fun games


Like the "Bunny Hop". No slumber party is complete without doing the Bunny Hop. Here, Riley tries to get it started, but no one else seems to jump in.


Then we have the "Bitey Face" game. My boys are good with this game and look so ferocious when doing it. Lexie isn't too into that game, so she just watched.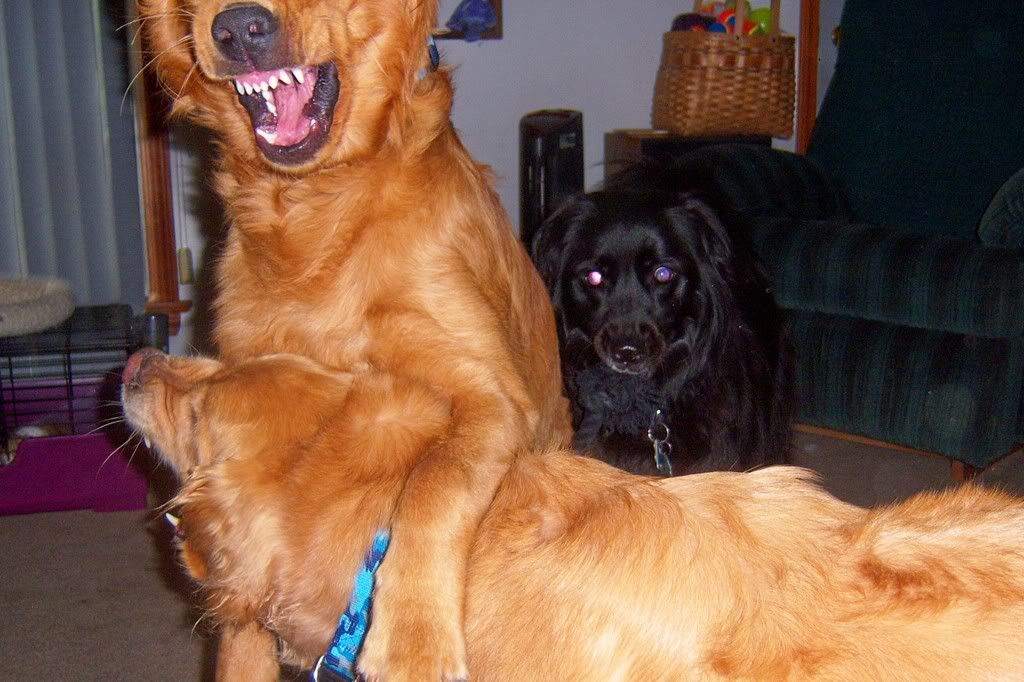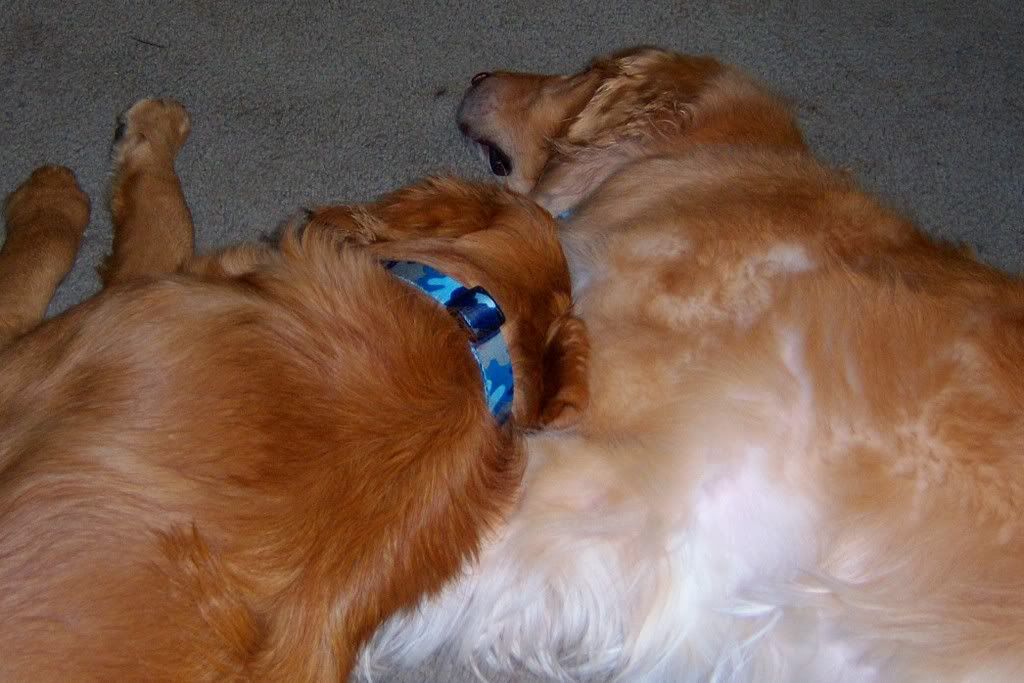 After a round of games, the boys take a nap and spoon. Lexie never did spoon with them. She did lay with them in my office. I would never have my camera in there when I looked down and saw that the entire floor was DOG. Each time I would get up to get my camera, they would follow me.