Some people have thick sculls. Some people have no common sense. Then you have this person. It's been three weeks since the school bus stop was moved from the front of my salon. It's been one week since a rouge bus driver was informed a SECOND time that the bus stop had moved. Yet today, I go to work and the grandmother of the kindergartner has the child at the bus stop. Please look how she is parked. The white vehicle CAN NOT get into our parking lot because she is parked in the middle of the entrance.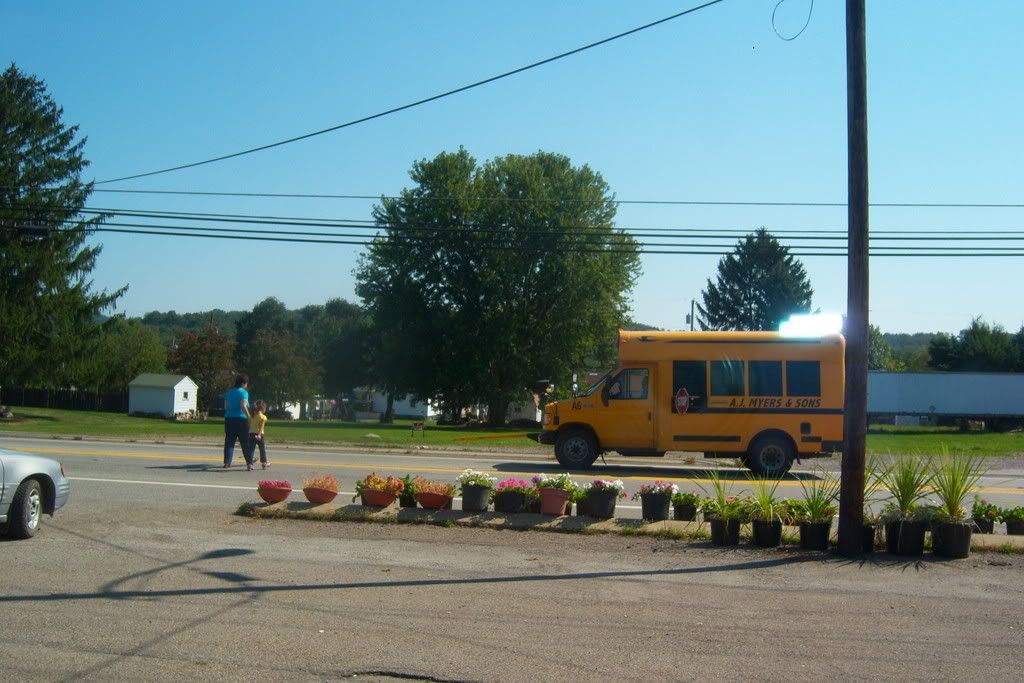 When I pulled in and looked at her, she gave me a look that was all "go ahead, say something, I dare you". I chose to just look at her and shake my head in disgust. I then went into the salon and took photos of what a jackass she is. I then made ANOTHER call to the school district and then I called the police. The police will be coming at noon tomorrow to confront the ladies, whoever shows up.
I just can't believe the balls of some people. What disrespectful people. I wished I knew where they lived because I would totally go and block their car in so they couldn't drive to the bus stop.

If you can drive your kid to the bus stop and sit and block an entire parking lot for 15 minutes each day, why don't you just drive your kid to school? It's just down the road. It would save you like 14 minutes each day and you wouldn't piss me off every Wednesday, Thursday and Friday.
I will be poised, with my camera tomorrow when you are confronted by the officer. I sure hope you cop the same attitude with him that you did with me!