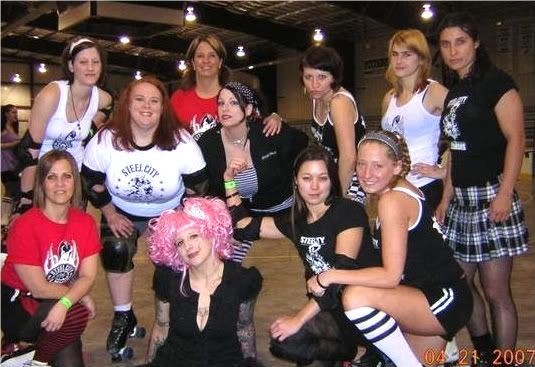 Before the rumor mill gets out of control, yes, I dropped into the draft pool. This was a decision I've been struggling with for some time now. I love the Hellions and I will always be a Hellion at heart, but I just feel like I might be able to contribute more to another team.


I think I got spoiled when I was Fresh Meat. My squad was the first ever and we were a unique dozen of girls. We all cared about each other so much and were supportive. There wasn't anything but healthy competition. We all have a bond that lasts till this day. There is a special connection between us that didn't disappear when we were broken into teams. We are friends and probably will be for the long haul.

Once I got on a team, I expected that bonding experience to be double. It wasn't even close to half. I felt most of the time, like a fish out of water. This is not knocking the Hellions, it's just how they are. They are all business because they mean business. Who knows, maybe all the teams are like this.

I tried to remember when I was the happiest, when I still had the fire burning inside. That would be when I was Fresh Meat and waiting, patiently to be drafted to a team. I want that fire inside again. I want to feel that excitement as I drive the hour to practice. I want to feel exhilaration on the hour drive home.

That's why, I am heading back to my roots. I'm back to Fresh Meat/Draft Pool and I am looking forward to a new beginning.