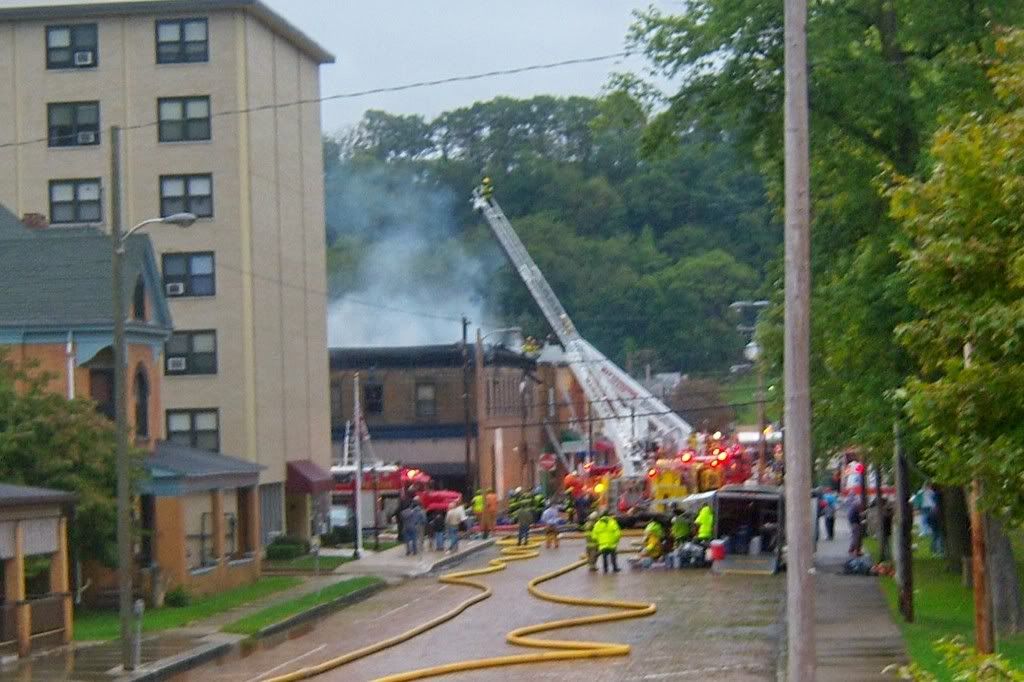 I awoke this morning to find a text photo from my BFF, Jill. It was sent at seven this morning. From looking at the photo, I was sure that Citizen's Bank in Ford City was on fire. I immediately started to panic since Mr. Bruises has been moving money around due to the bank crisis and the whole cap on insured funds. I know that he went down yesterday to do somethings and he is en route to Daytona Beach right now.

I immediately jumped in my car and found to my relief it wasn't the bank. Sadly, it was another large building in Ford City. The building was the home of the mural of Gus Frerotte that stood for many years, half finished.
The fire started sometime before six and at nine they were still fighting it. I don't know how many fire companies were there, but I did see Butler. Ford City's water pressure was next to nothing, so they had to bring in tankers to pump water for use.