I worked Scarehouse last night and was it insane! It was announced early last week that the night was sold out. The TAPS crew from Ghost Hunters were making an appearance and I can't believe how many people came out to see them and stood in line
for nearly five hours. The line was around the building, which is the equivalent on at least one block. Everyone was very pleasant though.

I just love working at Scarehouse. There is such a diverse group of people who work there that I would probably have never met if it wasn't for working there. A ton of Derby people work there. BB Basher and Speeder Rotten Tail are first timers this year.


Delirium is the very popular lady this year. At 4:30 tonight, when the crowd started lining up for the 7:00 start, I met a local 13 year old who was trying to get her autograph. He said that someone from school was offering $60 to anyone who could get her autograph. Hmmmmmmmmmm, I could make me some money!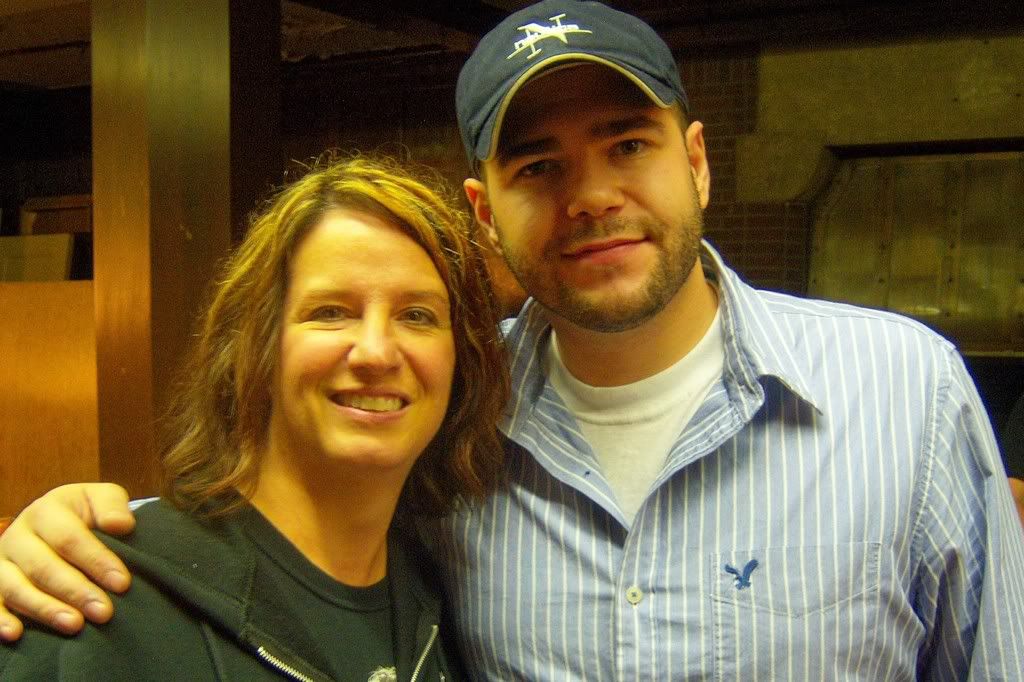 Even though I don't watch the Ghosthunter show, remember people, I don't like scary things, I did get to meet two of the stars. This is Steve, who everyone in the crowd referred to as "The Hot One".
And this is Tango, who I would like to refer to as "The Most Under Rated" He's pretty hot too!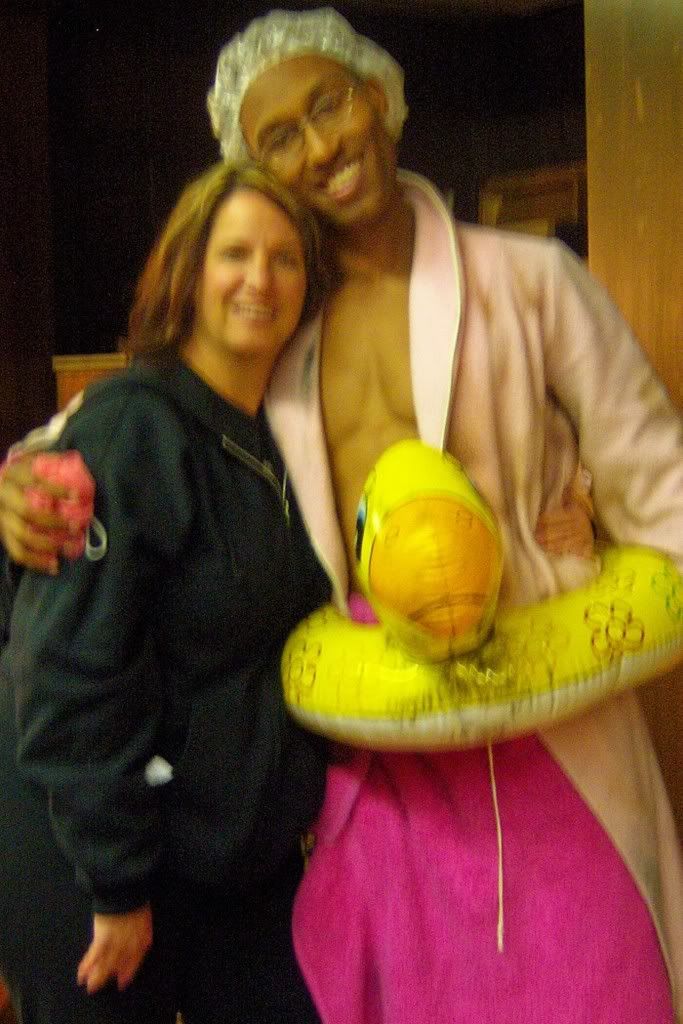 The highlight for me though, even after meeting two celebrities, was FINALLY getting to hug and see Julian and Devon. I have missed these two terribly. Julian is in the shower scene and wears the cutest little ducky that has been passed around. I swear, I have photos of at least three other people with it taken over the summer.
If you are coming out to Scarehouse this season,
PLEASE, pre-purchase your tickets
. We sold out both Friday and Saturday evenings this week and this is the first official week. Purchasing your ticket in advance will ensure that you get in. Also, if the lines are long, you can upgrade to a $30 RIP Pass ($13 Upgrade) and you can skip right to the front of the line. So no 3-5 hour wait!